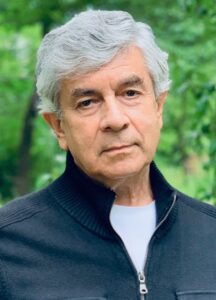 Harry Stern's years living in Israel gave him first-hand exposure to the country's military and political dynamics. Extensive research of the country's challenges, both domestic and global, strengthened his understanding of the issues facing the Jewish state.
Professionally, Stern led The Marcus Jewish Community Center of Atlanta - among the largest Jewish centers in the country - for sixteen years. Upon retiring from his Atlanta position, he was recruited by Kennesaw State University as their Director of Global Development and charged with developing academic relationships with fifteen Arab World countries.
Stern earned his Doctor of Social Welfare degree at Columbia University, whereupon he was invited to join the faculty of Hebrew University in Jerusalem, Israel. He also served as Director of Community Development for Southern Tel Aviv. Stern currently serves on the Board of the American Jewish Committee. Additionally, he speaks regularly at educational institutions and regional conferences on Middle Eastern politics and Israeli policy issues. Stern lives in Atlanta with his wife, Aviva. They have three children and five grandchildren.