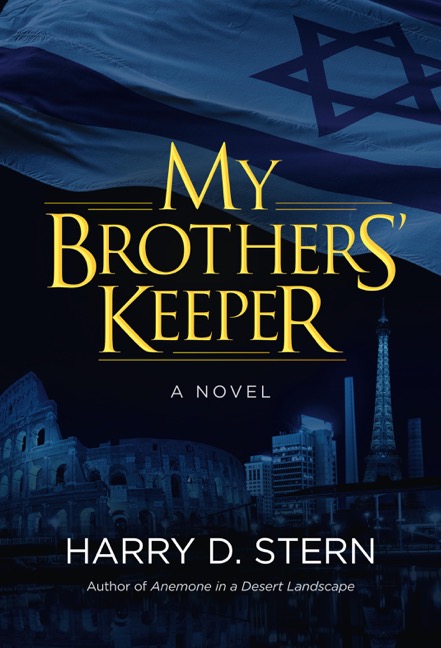 Fascinating & Intense
My Brothers' Keeper is a fascinating and intense political thriller with exciting characters who travel the globe and face high stakes in their quest to thwart a known terrorist's deadly plot.  This thrilling tale is an action-packed page turner involving national security issues and covert military operations, that keep the reader engaged and guessing as to how the mystery will unfold.  This book is a great read from start to finish where each chapter is more exciting than the last.  The next book is highly anticipated and I am eagerly awaiting what more will be revealed about these amazing characters and their escapades.
Meredith
Fantastic Creatively, Terrific Writing
Though this story is fiction, it probably is not far from what might be going on in the world—for real. The author's grasp of the English language and way with words keeps you thirsting for more. Well worth the time spent reading.
Mike
Amazon Review
Gripping and Realistic Read
I read this book in two sittings, and wanted to read it straight through if I had started early enough. The character development was well done and the complexity of the story played out throughout. A complex story about Israel and the existential threats it faces. Keen study of Israel`s relationship of to Diaspora's Jews.
DoryC
Amazon Review
ABOUT THE BOOK
A massive bomb blast in a synagogue in Budapest brings a brutal closure to a Bar Mitzvah, killing many
and injuring former Israeli Mossad Agent Joshua Canaan. Twenty years of tracking down terrorists honed him into a legendary agent. It also put a target on his back. The synagogue blast has the trademark of his nemesis Abu Yusalem, a cunning Palestinian terrorist. Canaan is contacted by the director of Mossad, who shares Iranian and Russian plans to attack Israel and Diaspora Jews. The message is: "Now more than ever, Israel and Mossad need you back."
The State of Israel faces a massive air assault by Iranian pilots flying state-of-the-art Russian aircraft. Iran's Quds Force, trained and supported by Russian advisors, plans simultaneous attacks on three Diaspora communities. Israel's military intelligence corps intercepts coded communications between the Kremlin, Iran, and Yusalem, coordinating attacks in several cities across the globe. Canaan and his sharpshooting partner, Leora Bargal, are enlisted to prevent the attacks no matter how great the cost. Israel must continue to maintain military superiority over its enemies, while keeping a wary eye on the most violent global anti-Jewish organizations. The country must be its Brothers' Keeper.